WHAT R U THINKING?
I love anal as much as the next person (well, probably more because the next person probably doesn't love anal, not everyone loves anal, I bet the majority of people don't LOVE anal… but anywho, you get my drift here… I love anal.) I also love sucking cock. IF I love your cock, then I will love sucking it but I do not suck every cock, nor do I love every cock. I will love your cock if it gives me lots and lots of orgasms. I might love it a little bit, if upon first seeing it, it's appealing to me. So, if we are meeting for the first time (the cock and I), then we could have sorta a love at first sight thing and I may suck it for a while…but really only to get it in the mood to give me lots of orgasms.
HOWEVER – jeez! If I haven't met you and your cock and we're just Tinder messaging or maybe we've just exchanged phone numbers and are texting and we've shared a few photos (ya, you've probably sent a dick pic, and maybe I've sent you a titty shot) then NO I'm not going to agree to have anal sex with you. AND, no, I'm especially not going to say it's ok for you to fuck my mouth and jam your dick down my throat.
You all know by now I looooooove me some dick and don't get me wrong… I actually enjoy gagging and slobbering all over a hard cock. But I'm pretty fucking selective with that shit. Guys, do you realllllly think that's a good pickup line within 30 minutes of connecting with someone online? (I'm gonna shove my cock down your throat) Or, am I missing something? Are there a lot of women out there who are secretly enjoying giving head and not fessing up? Or, worse, are men lying about how much they are getting their dicks sucked? (that could NEVER be true, right?) Because I hear a lot of complaints, both ways, and usually it means the guy isn't getting his dick sucked…. Yes, that's what I'm HEARING.
DREAMING OF UBERING
A couple weeks ago I went out to a bar. Late. That's rare for me. I like being home, cozy in bed by 9pm. Or earlier. So, I'm out and yep I got pretty hammered (the day drinking leading up to going out didn't help, or maybe it did help, depending on perspective). Bless my friend, Caitlin, she called me an Uber, or a Lyft. Unsure which but I'm going with Uber for the purposes of my story here. Caitlin tells me I have to hurry and get out front because my Uber driver had already arrived and someone would prob try to take it. I dashed thru the busy bar, and when I arrived out front, sure enough 3 dudes were trying to swindle my Uber. I quickly yelled, hey that's mine. They said, oh, are you Caitlin? I said, no I'm not Caitlin, I'm Lily, but, yes, I'm Caitlin for purposes of this Uber. They got out and I got in. Hehe.
As we started to drive away the Uber driver told me that was gonna be a good fare for him because those guys wanted to go to Fred's (a strip club about 10 miles out of downtown ). Being the drunk, kind, practical person I am I quickly volunteered to share my ride, because my house is on the way to the strip club anyway! So, we flipped around, went back, and picked up 3 very appreciative dudes. Good looking dudes.
Yes, they were good looking dudes. That's really why I said it was ok. 😉 😉 They all piled into the backseat. I wanted to join them. I could've laid across their laps quite nicely. Ok, I'm adding that to my bucket list because that could really be fun.
The conversation quickly turned to their destination…which quickly led them to beg me to join them. Now, normally I would've said yes. Cause in addition to loving dick, I love me some tits, ass, and pussy. But I knew 100% I was too drunk to join these guys. That fo sho would've been 1000% TROUBLE. I wasn't sure I would wake up and say – yes, good decision. Lol so, I said no. Repeatedly. Begging tactics are often the same…. it's almost always someone's birthday. Whether that's true or not, who knows, but I was told it was one of their birthday. The guy sitting behind the driver. It became evident that it would be of dire consequence if I did not oblige the birthday boy his wishes (I can only imagine what they were). These guys then began to invite themselves into my HOME, when I insisted I wouldn't join them at the strip club.
Ok, hold up hold up hold up. Here's one of my offers I spoke of last week. I'm getting many offers of 3-somes and group sex. This does not surprise me, it interests me and is pretty fun to think about! Two people, four hands is pretty darn fun. Four people, sixteen hands…. Wouldn't that be even that much MORE fun?
So, we arrive at my house. As I said, by this time because I was not agreeing to join these guys at the strip club, my buddies were now inviting themselves into my home. Hmmmmm lol. Tempting; but not tempting for the same reason I wouldn't go to the strip club – tooooooo drunk. What I did agree to? A kiss. I got out of the Uber, walked around to the passenger door where the supposed birthday boy sat behind the Uber driver, and kissed him through the window. Not a peck either. I then sauntered (staggered) into my house. End of story? Nope.
THE MORAL OF THE STORY
Aaaahhh I walked in my door. "Stripped" alone. Got in bed. Best feeling ever. Turned on the TV, unwinding from a day and night of drinking, expecting to pass out fairly quickly. Check phone. See I have a message in my Lily's Lip Service inbox.
"Is it odd to have guys pick up an uber rider with you and end up making out and getting a hard on? I was the driver and you made me wanna give you my cream. I'm still hard."
Ok, first off, I did NOT remember talking about Lily's Lip Service (LLS). I mean, of course I talked about LLS, right? But, I just didn't remember it. LOL. That Uber driver had been pretty quiet the whole ride; now I know why! We exchanged a few messages, then I really did pass out. NOT. We sexted. I invited him back to my house. When he arrived, I didn't invite him inside. I told him to get into the backseat of his car and unzip his pants. Scantily clad, I went out to his car, opened the back door, slid in, and on top of his lap. No words were spoken. In fact, he started to say something and I put my hand over his mouth. I then slipped his big, hard dick into my pussy and bounced up and down with my tits bouncing in his face; he licked and sucked my nipples; I bounced my way to an orgasm (while I played with my clit too), hopped off, got on the floor, and sucked him. He shot his hot load of cream down my throat.
The moral of this story? It's not over until the lady screams in orgasm and gurgles up some giz.
QUANTITY v. QUALITY
There IS absolutely a difference between quantity and quality.
There's a difference between quantity quality and quality quantity.
I'm talking in circles.
A quickie in the back of an Uber is "quality" just for the pure reason that it's a few moments or so of excitement.
Quantity does not necessarily mean quality; it could end up meaning – get the fuck out of my bed now. Guys, if you've taken Viagra (and don't tell) and want to fuck for 6 or 7 or 8 hours… well, that's a tall order! Especially if you haven't shared the Viagra tidbit with your sex partner. For me, if I fuck for a few hours and have a few orgasms, then I'm probs done for a little while. If you CAN'T cum because, well, you've taken Viagra, or you have an addition to porn and you've been jerking off all the time, NOT MY PROBLEM.
Quality CAN be bliss in the form of 24 hours of lounging, sleeping, eating, drinking, and fucking all in between. LOTS of fucking. This is quality quantity.
Or maybe you have 30 minutes of loving sex with the love of your life, looking into each other's eyes, while you both cum together. mmmmmm. Short but very very sweet.
What I'm getting at is, sure, we can say there is a difference between quality and quantity but sometimes we want quality to be short; sometimes we want quality to be long. As far as quantity… we may want it to be quality but quality doesn't necessarily mean all penis action. It might mean massaging, fondling, and tickling (with a feather) for an hour or more. Ladies, you get this. Guys, who secretly take Viagra, don't. lol
FANTASY = oh, yes!
It seems people are afraid to fantasize because they believe it will lead them to the real thing.
I think and believe the opposite. If you fantasize, I believe you will get bored with it eventually, or maybe even right away! I had a crazy fantasy. About fucking a friend's dad. He is NOT attractive, and really, he's pretty much an asshole. But I masturbated thinking about him and I getting it on. It kind of disgusted me in such a way that I got turned on even more. It seemed really quite naughty and super perverted but I masturbated thinking about it anyway. Got tired of THAT after twice. See what I mean? It did NOT lead to me fucking him for realzzzz (ick). Quite the opposite actually.
We get GUILTY about fantasizing, as if we are really doing it. COME ON I have NOT been fucked by a horse, nor do I intend to be, but I've fantasized about horse cock.
This leads me to women and horse cock. And I have a VERY important message for parents (a good reason to always be checking internet use). All it took was typing 2 words and 3 clicks and I was watching a chick suck a dog's dick. Yep, that happened. Recently. I wanted to find a funny meme for you all (that would pass Facebook's rules) so I Googled: "animal sex" thinking I would get something about animals having sex, hopefully humorous. NOPE.
Here's how my search went:
Typed animal sex.
Clicked enter.
The first option: "schoolgirl have animal sex after failed exam….".
Clicked that option.
Numerous videos pop up… the top one being a girl sucking a dog's dick.
Clicked.
WTF. Ok, I was at WORK when I Googled that. Dammit. Close out, clear history, go incognito. Lol But that's how EASY it was… and I'm not an "innocent" although in this scenario I literally had no thought that's what I would get in my search.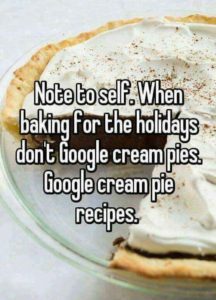 Curiosity can take us down a rabbit hole; and fantasy can give us some explosive orgasms. Soon we will most likely tire of viewing the same thing and move on to something else. If you're dreaming of sucking a horse dick, you'll probably soon tire of it. If you don't tire of it – well, good luck getting a horse's permission. If you're fantasizing about getting your dick sucked by the girl who rode in your Uber, you'll probably eventually get tired of it, even though she does write endlessly in her blog about how much she looooooves to suck dick.
On that note – I'm gonna go fantasize about something spectacular and have a couple of orgasms! YOU DO THE SAME FOR ME (or of me)!
XxxxooooooxxxxxxoooooooxxxxxxxooooooooooooxxxxxxxxxxxxooooxoxoxoxoxoxoxoxoxoxoxoxoxoxoxoxoxoxxxxxxxxxxxxxxxxxxxxxxxxxxxxxxxxxxxxxxxxxxxooooxxxxxxxxxX